MODENA THEATRE WORKSHOP

The joy of theatre in English

Cultural association of social promotion

Coming soon in autumn 2017
Grease is the Word - Teatro Cittadella — 24 October 21:00 SOLD OUT!
The Sisters of the Night - Teatro Cittadella — 4 November 21:00
Cindy - Teatro del Tempio - 29 October 18:30
Pulpcorn - Teatro del Tempio - 18 November 21:00
The Big Bad Wolf - Teatro del Tempio - 25 November 21:00
Here we are again, at the fifteenth edition of our festival of theatre in English. Every year this event attracts a large audience and this delights us because our aim is to spread the English language and culture, having great fun and entertaining you. To stage these works is often challenging, but we know that in the end our efforts will always be rewarded by our warm audience who urge us to give our best and improve from year to year. So thanks to everyone at the premiére of our shows in May. We would like to welcome you again, along with those who were not able to come, to the repeats in October and November.
Below the posters of the shows of our adult groups.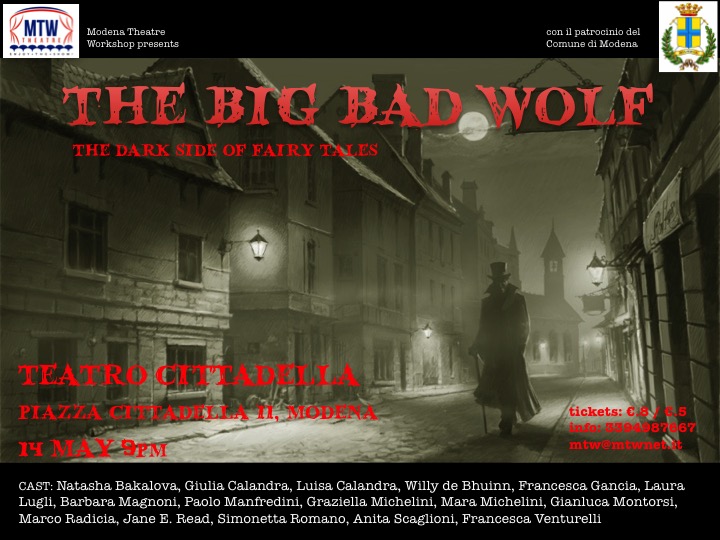 A MUSICAL THRILLER: THE DARK SIDE OF FAIRY TALES!
Desperate for eternal youth and beauty, they sell their soul to the Prince of Darkness. Would you take that risk?

Written and directed by Jane Elizabeth Read